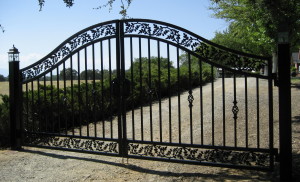 Automatic Gate Systems
CJ's specializes in custom automatic gates and access control systems to fit the individual needs of each customer. We ensure quality workmanship throughout the design, fabrication and installation of each project. CJ's also provides repair services for most major brands of gate operators and access control systems.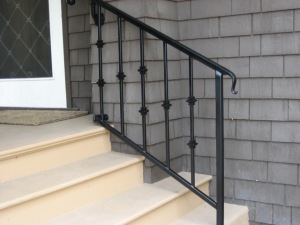 Handrails & Railing
Custom iron railing makes a great addition to any staircase, deck, or balcony. With over 20 years of experience, CJ's has the ability to design, fabricate and install custom iron railing to fit any space. We serve both business and residential properties, and always ensure the utmost quality and service.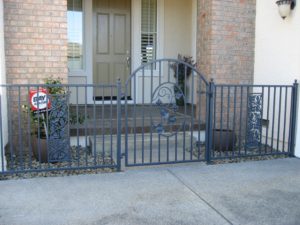 Fencing & Gates
Iron fencing is not only an attractive addition to your home, but also helps keep your children, pets, and other family members safe. Ensure security around your home, yard, or pool by adding custom iron fencing to your property. CJ's is also happy to design, fabricate, and install a custom gate for ease and decor.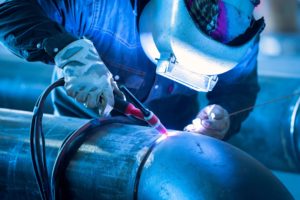 Welding
If you're in need of welding services, CJ's is able to weld both at our shop in Windsor, as well as on location as needed. Our welding truck is equipped with all the necessary tools for a variety of welding jobs, and our shop has the capability for nearly any job thrown our way. We can weld on steel, stainless, and aluminum, and work on jobs ranging from automotive casings and patio furniture to bridges, large structures, heavy equipment, and more!